An easy way to help the library is to add the Custer County Library Foundation as your charity on your Amazon Smile Account.  We will receive 0.5% of all eligible purchases.  Please use the following link to sign up:  Amazon Smile
FREE WI-FI
Available 24-7 at the library.  Connect to our Wi-Fi, open your browser, and accept our User Agreement.  If you receive an error message, simply close the browser and re-open it.
NEW!   TumbleBookLibrary  provides access to animated, talking picture books for grades K-3, as well as read-along chapter books, National Geographic videos, non-fiction books, puzzles and games.

To keep up with the latest happenings of the Custer County Library, "like" us on Facebook

To search our catalog, renew books, and place holds, please visit our online catalog:
"Downloadable e-books and audio books are here! Patrons will need to click on the following link, select Custer County Library from the dropdown menu and  log in with your 4-digit library card number preceded by a P if you are a Custer patron or preceded by an HP if you are a Hermosa patron. (For example, if your Custer library card number is 23, use P0023.  If you are a Hermosa patron, use HP0023.) Online help and guided tours are available from the site."

For assistance, please contact the library at 673-4803.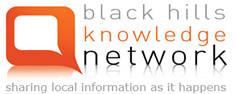 Library Board Agenda
To find out how you can help the library, visit the Custer County Library Foundation's webpage here.