Welcome to the Custer County Sheriff's Office website!
An important connection to the community we serve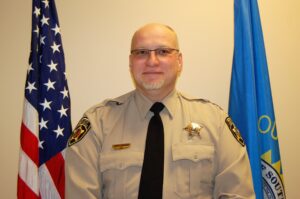 Sheriff Marty Mechaley Serving one of the most beautiful areas in South Dakota and the nation, the Custer County Sheriff's Office is dedicated to protecting lives and property in our communities, preserving the peace, along with preventing crime and disorder.  The men and women of the Sheriff's Office strive to maintain the highest professional standards while delivering quality service to the citizens we serve. As you visit us here and meet some of them, I am confident you will see what an excellent team we have to address your needs.  As Sheriff, my number one goal is to provide help and service to the citizens and visitors of Custer County.
We will strive for excellence in our commitment to provide a safe and secure environment and promote trusting relationships with those whom we serve.  I welcome your input, whether it is a suggestion, a complaint or a congratulatory note.  Working together, we can form a partnership to make Custer County a safer community.
Please go to the "JOBS" tab above to see if there are current openings in the Sheriff's Office. The Custer County Application needs to be completed and submitted.  If you are applying to be a deputy, a county application and the Standard Law Enforcement Application will need to be completed: Click Here to Download a PDF of the Standard Law Enforcement Application