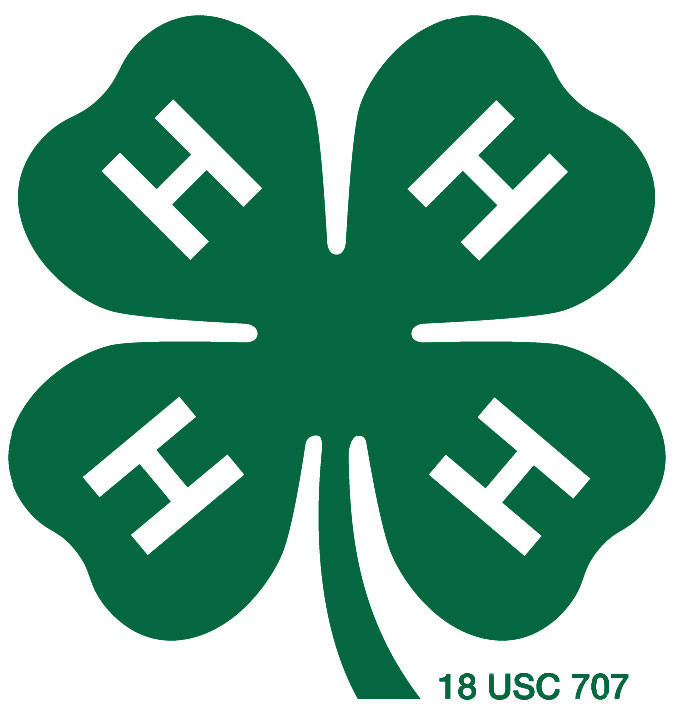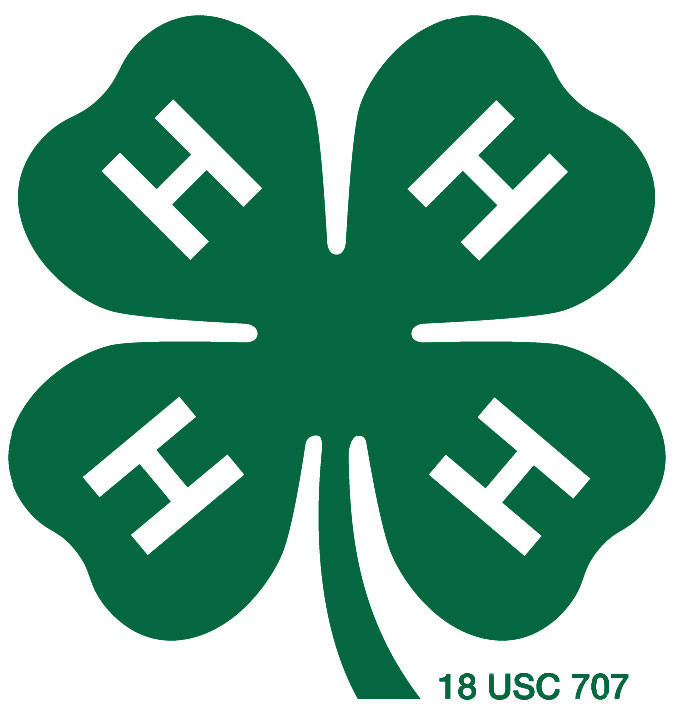 Erin McGlumphy
SDSU 4H / Youth Program Advisor
Custer & Fall River Counties
605.673.4971 Custer, SD
605.745.5133 Hot Springs, SD
Email: [email protected]
What do the H's in 4-H Stand For?

Head
4-H challenges you to think and make decisions, both for yourself and as a member of a group. You will discover new ways to do things and different ways of dealing with everyday challenges. 4-H is big on self-discipline, responsibility, initiative, and leadership. You will become a positive force in today's world.
Heart
It can be tough growing up today. To sort out their ideas and emotions, 4-H members often talk to club leaders and to each other about what matters to them. 4-H gives you a chance to become friends with other young people and caring adults. It is about building character, accepting people who are different, and making your community a better place to live.
Hands
In 4-H, you learn skills that you can use for the rest of your life. You won't just talk about it, you will actually get your hands on it, learn by doing. Members choose from about 100 different skills everything from bicycle safety to cooking to computer technology to veterinary science. 4-H often helps members discover interests that lead to rewarding careers.
Health
Being healthy means feeling good; doing your best to balance school, friends, and family; and making the best choices. 4-H focuses on developing healthy lifestyles and understanding what happens when you make unhealthy choices.

What do kids do in 4-H?
It's up to you. You can go to camp, learn to shop wisely, give a demonstration, grow vegetables, hatch an egg, chat on a computer, make bread, shadow an adult at work, choose to eat healthy foods, give a speech, cure a ham, or conquer an obstacle course. You can perform in a skit, make a birdhouse, start a business, shear sheep, take pictures, learn about electricity, judge soils, barbeque chicken, or drive a tractor. You can decorate a room, ride in a bike rodeo, be part of an international exchange, learn to sew, raise an animal, or protect the environment. And there's more! In 4-H, you will be working with other young people toward common goals and, if you wish, teaching younger kids. In short, you can build your 4-H activities around your own talents and interests.
Who can join 4-H?
Anyone from 8 to 18 can join 4-H. Some counties have younger children involved in Clover Bud activities. When 4-H began a hundred years ago, almost everyone lived on a farm. That's not true anymore. 4-H happens wherever kids live in large cities, small towns, in rural areas, on farms, and even on military bases.
How can you be involved in 4-H?
There are several ways you can be in 4-H, but the most fun way is probably through a 4-H club. All it takes to start a 4-H club is a couple of adults willing to work with a group of interested kids. Clubs meet in public places like schools, libraries, community centers, and even barns. You can also be involved in 4-H as part of the curriculum at school or through camp, special interest groups, and after-school child care programs. If you like to work by yourself, you can even do a self-study project at home with family members.
How do you join 4-H?
Contact the 4-H staff at the Cooperative Extension Service office in your county. The Educator with Youth Development/4-H responsibilities will be able to guide you to 4-H opportunities in your community.